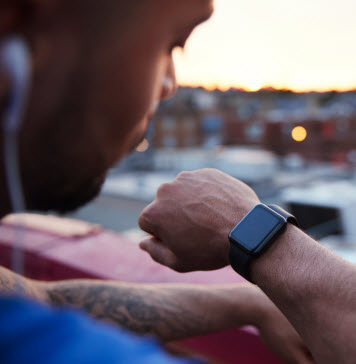 Our History
Cyberwolf Software was founded in August of 1996, when Dennis Debevec resigned from the DuPont Company to start an I.T. Consulting business. This was at a time within DuPont when the corporation was deciding that information technology was not a "core" business and should be outsourced. Had Dennis remained with company he would have been outsourced to Andersen Consulting (which after the Enron debacle was renamed Accenture).
As with any decision there are positives and negatives. The negatives were small - a mortgage on a townhome and it's all on you. The positives were large - engage in creative work, set your own priorities, take a risk, make your own decisions, learn and stay current with technology, have a direct impact on your customer's productivity, and it's all on you.
Initially, Cyberwolf Software started as a per-hour consulting company providing software solutions, support and subject matter expertise to (predominantly) Fortune 500 companies. Specifically, DuPont became our largest customer. After 22 years in business, DuPont (now Dow-DuPont), FMC and Chemours remain some of our favorite customers.
Although we found consulting a workable, reliable business, something was missing. We have a passion for creating niche software for our customers that solve specific business problems. During our early years, we created Hunter, an ad-hoc relational database query tool that allowed engineers to retrieve chemical sample data without the need for I.T. support personnel. The first version of Hunter was released in 1999 as a Microsoft Windows desktop application. It has undergone a couple of major revisions and is now a web-based tool for anyone that needs to perform ad-hoc queries against a relational database.
From a business perspective, one of the interesting things about Hunter was how difficult it was to sell into a company. Our Hunter users are very positive on the product and the benefits it provides; however, in most large companies the decision to use a piece of software was left to the I.T. group. And, if you produce a piece of software that reduces the need for I.T. personnel....well, you get the picture. Certainly, it was our problem as well because we didn't (at the time) spend the resources to perhaps move up the management chain where that decision may have been made differently. Over time, this obstacle has been drastically reduced as "users" become the decision makers in the productivity tools they use. This has been very positive for Hunter and opened the door for our pivot to predominantly a Software-as-a-Service (SaaS) company.
The second driver to changing corporate direction was the "Great Recession". This period was quite challenging for anyone in the consulting space. Existing projects were put on hold. New Projects were delayed. Work stopped almost overnight. In hindsight, this was the best thing that ever happened to Cyberwolf Software. Although financially challenging, it gave us time to reassess the business and pivot to a business model that could increase our revenue and potentially decrease our risk. Our custom SaaS model was born.
Once we committed to our business pivot, we spent all of our time creating solutions that we believed had the most value for our customers. This required a great deal of learning along the way. Not only was that awesome but it broadened our skill set and changed some of the ways we assessed customer "problems". Although we didn't (and don't) subscribe to any specific Agile Design Methodology, we are proud supporters of the Agile Methodology core tenets.
We created several SaaS solutions including a full redesign of Hunter, ISIS - an information technology solution for small private schools, Chemist Request & Project Request - applications designed to track ad-hoc LIMS sampling; LOS - an operational labor order system for one of our long time customers; and, Wolfpack - a web application that fits the behavior services space.
For our model to be successful, several things are required:
A Customer willing to work with you
An ability to stay specifically focused on the core problem
Solid, highly reliable code that is intuitive to use and costs zero to support
The above items are completely congruent with the goals of not only our customers but all customers. And, interestingly, in direct opposition to a consulting approach that is seeking to "maximize profit". A "maximizing profit" consulting approach seeks to draw out and slow down projects. We are not saying all consulting is bad, after all we do some ourselves; however, we do believe that customers may be better off to work with a company whose objectives are completely in line with the customer's objectives.
Today Cyberwolf Software continues to refine our SaaS model in ways that benefit both our customers and ourselves.